Restorative Pain Care
Is pain impacting your or your loved one's life?
Please know you are not alone. According to the CDC, approximately 50 million Americans suffer from chronic pain.
A few key characteristics of chronic pain are:
Pain is ongoing or recurrent
Pain lasts beyond the usual course of an acute illness or injury
Pain lasts more than 3 to 6 months
Pain negatively impacts an individual's well-being and daily life
Chronic pain varies in intensity and frequency. Some experience chronic pain while others only feel it in episodes.
In addition to physical effects, chronic pain can have psychological effects such as fatigue, mood changes, stress, anxiety, depression, irritability, or restless nights of sleep.
When to Seek Help
According to the CDC, approximately 19.6 million Americans suffer from chronic pain which has limited their daily activities on most or every day during the past 6 months. If pain is limiting your ability to perform daily tasks, it is time to get help.
ACRMC Restorative Pain Care is here to help you get back to your life. Our highly-skilled pain specialists create individualized care and healing plans to help you regain function in your daily life.
We offer a range of pain management services, including the diagnosis and treatment of the following pain conditions:
Back and neck pain, including sciatica and work-related injuries
Persistent pain after back or neck surgery
Arthritis pain in the neck or back
Complex Regional Pain Syndrome (CRPS)
Nerve damage or muscle spasm pain
Shingles pain
Headaches
Our Balanced Approach to Restorative Pain Care
At ACRMC Restorative Pain Care, we are committed to providing the best tailored care through treatment plans.
Our balanced treatment options include minimally-invasive interventional procedures, medication management when appropriate, and referrals to other services such as physical therapy.
Our Location
The ACRMC Restorative Pain Care is conveniently located on our hospital's campus. For more information or to make an appointment, please contact the office at 937-386-3099.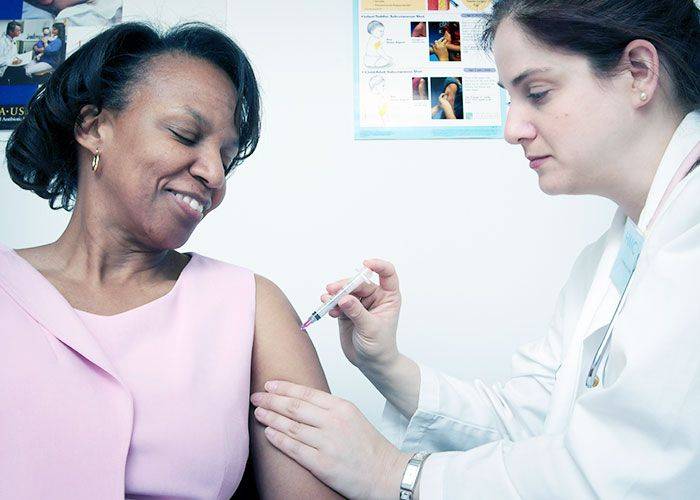 Healthy & Happy Patients
Our Satisfied Patients
Adams County Regional Medical Center continues to move towards a more patient centered approach where you will receive your care in a clean comfortable welcoming environment.