News
It is the goal of Adams County Regional Medical Center to provide you with the most up to date information and resources on the COVID-19 outbreak.  Feel free to call the Adams County Regional Medical Center at (937) 386-3400 with all your questions.  
Open for Business
May 1, 2020
Adams County Regional Medical Center is pleased to announce that we are reopening the majority of our services as permitted by the Director of the Ohio Department of Health's recent order to reopen businesses. We are continuing with several workplace safety standards that have been in place to ensure the safety of our staff and community who seek care with us. Visitor restrictions, screenings and the use of facial coverings for all who enter the facility are just a few of the things in place. We continue to caution those who are at high risk of severe illness from COVID-19 to shelter in place, to the extent possible, except as necessary to seek medical care.
As of May 1, we will resume medically necessary procedures that will allow you to come to the hospital and or one of our three clinics in West Union, Winchester or Georgetown. Procedures that do not require an overnight stay, non-urgent doctor visits, well-care checks, outpatient surgeries, imaging procedures, and diagnostic tests are among the many services we are providing at this time. We will continue to utilize telehealth whenever possible and will be implementing procedures to accommodate elderly and vulnerable patients to ensure their safety. Some procedural changes may be put in place during this time to best accommodate the safety of our community and staff.
We are open for business and we are here for you. Thank you for choosing ACRMC for your healthcare needs!
COVID-19 Billing Concerns
May 22, 2020
Our coders at ACRMC are all certified through the American Health Information Management Association (AHIMA) or the American Academy of Professional Coders (AAPC) and follow the coding guidelines set by the American Hospital Association (AHA), AHIMA, Centers for Medicare and Medicaid Services (CMS), and National Center for Health Statistics. We pride ourselves in the highest standards of coding ethics.
We code from the documentation provided in the chart, and would never deviate from this standard protocol in any way. During this difficult period of time in our country's history, we pride ourselves on our honesty and integrity in all things we do within our department. Further, we have not had nor coded any COVID-19 deaths at our facility at this time.
Visiting Restrictions
March 13, 2020
Adams County Regional Medical Center will be restricting visitors starting Friday at 8pm in order to keep patients, visitors and hospital staff healthy amid the COVID-19 outbreak.  Any patient arriving for an appointment or procedure may have one individual accompanying them but they must be 18 years of age or older.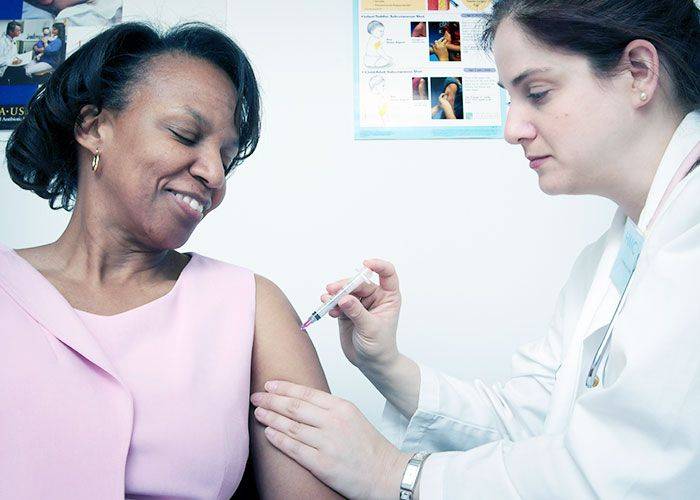 Healthy & Happy Patients
Our Satisfied Patients
Adams County Regional Medical Center continues to move towards a more patient centered approach where you will receive your care in a clean comfortable welcoming environment.