State of the Art
Imaging Department
Adams County Regional Medical Center offers state of the art imaging services 24 hours per day, 7 days per week,  365 days per year. We offer 3-D Mammography; one of only three in the Greater Cincinnati area and our 64 slice CT scanner gives a more in depth view than other CT scanners. Below you will find a list of all the services available in our Imaging Department.  Please call ahead to scheduled Outpatient imaging services at (937) 386-3451. We make every effort possible to promptly accommodate the physician and or patient needs. Evening and Saturday appointments available for some procedures and tests.
IMAGING SERVICES OFFERED
Bone Scans

64-Slice CT Scans

DEXA - Bone Density Scans (Osteporosis)

Diagnostic Ultrasound

Echocardiography

Fluoroscopy

3-D Mammography

MRI/MRA

Vascular Ultrasound

Ultrasound - General and ECHO

Nuclear Medicine

PET CT Scans
PROCEDURE PREPARATIONS
Some imaging procedures require additional preparation.  You will be notified of specific additional preparations upon scheduling.  Additional preparations may include:   
If you have had previous Mammograms we will need the films.  Please bring the name and address of the facility where your previous Mammogram was obtained.

Some imaging procedures require contrast media be given to the patient prior to the procedure.  Preparations are specific to each type of procedure. You will be notified of preparations when you schedule your procedure.

Please bring a complete list of all medications you are taking with you when you have an imaging procedure.    

All patients will need to complete a screening form prior to entering the MRI Unit. Please bring all implant cards with you to your appointment and give to the technologist.    

 It is also very important to tell your doctor/technologist if you are pregnant before having an exam that involves the abdomen or pelvic region.  If you suspect or know you are pregnant, you will have to sign a pregnancy consent that you are aware of the risks to (potential) fetus. 
To Schedule Imaging call 937 386 3451
To Schedule Nuclear Medicine call 937 386 3460
PATIENT RESULTS FROM IMAGING DEPARTMENT
All images are interpreted by a board certified Radiologist, results are promptly forwarded to the ordering physician by our Health Information Management department.  In the event you need a copy of your films or a CD of your images please call 937-386-3460. We recommend a 24 hour notice prior to picking up. A Release of Information form will need to be completed and presented with your photo ID at the time of pick up.  If for any reason you want or need someone else to pick up your imaging results you will need to fill out a release form allowing us to release your records to them. They will need a copy of your photo ID and they will need their photo ID as well.
Imaging Department Phone Number: (937) 386-3460 24 hours notice requested
Imaging Department Fax Number: (937) 386-3489 24 hours notice requested
Suggested time for film/CD pick up: Monday-Friday 7:30 a.m.-8:30 p.m.       
Saturday & Sunday 9:00 a.m.- 9:00 p.m.  
PATIENT RESULTS FROM HEALTH INFORMATION MANAGEMENT 
All request for hospital patient medical records are processed from the Health Information Management Department.  They can provide copies of medical records for personal review, continuity of care and other needs. Request for patient medical records may be made in person, by phone or fax.  A photo ID and release of information form (see below), completed by the patient, is required in order for medical records to be released. If the patient is a minor, a birth certificate or custody papers is required along with photo ID of parent/guardian is required. Certain fees apply.  
Health Information Management Phone Number: (937) 386-3832
Health Information Management Fax Number: (937) 386-3849
Hours of Operation: Monday - Friday        8:00 am - 4:00 pm
---
Department Test, Preps and Other Documents Additional Documents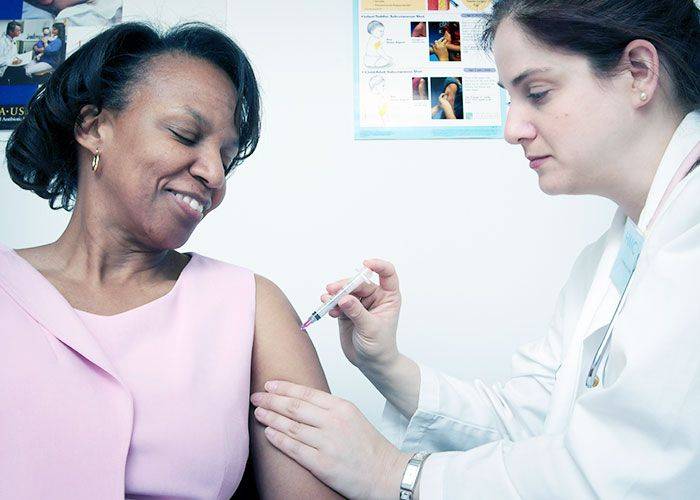 Healthy & Happy Patients
Our Satisfied Patients
Adams County Regional Medical Center continues to move towards a more patient centered approach where you will receive your care in a clean comfortable welcoming environment.