What is
Express Care
If your child is at school and becomes ill, helping them feel better is your number one priority. That's why we're pleased to offer school-based telehealth services for your child. With your permission, your child can be treated by an ACRMC Family Medicine provider over video chat – right from school. It's care you can trust – virtually anywhere.
The school nurse will use video technology to connect your child with an ACRMC Family Medicine provider. Your child can be diagnosed and have prescriptions sent to your pharmacy, all without having to leave school or having to leave work, in most cases.
Conditions Commonly Treated
Asthma and Allergies
Cough, Cold, and the Flu
Earaches and sore throats
Fever
Head lice
Headaches
Pink eye
Rashes or Skin irritations
Our School-based Telehealth Program reduces the time and difficulty around traveling to and from appointments by connecting the two parties via a secure video connection. No matter where a child or school is located, we're making it easier to get quick access to care from our providers.
Access to a ACRMC Family Medicine physician, regardless of the child or school's geographical location
Early recognition of sports injury to decrease the long term effects of missed diagnosis
Reducing transportation costs
Minimizing time off school for kids and time off work for parents
Minimizing time spent securing an appointment with the physician's office
Helping kids with chronic or complex conditions manage their health and medications
Improving health and educational outcomes
The telehealth team at ACRMC Family Medicine is ready to bring world-class care to our community and beyond
Providing additional support to school nurses
Providing accessible care in a timely manner
Offering highly specialized health care expertise not commonly available in schools
Supporting local health care systems and community providers
Improving health and education outcomes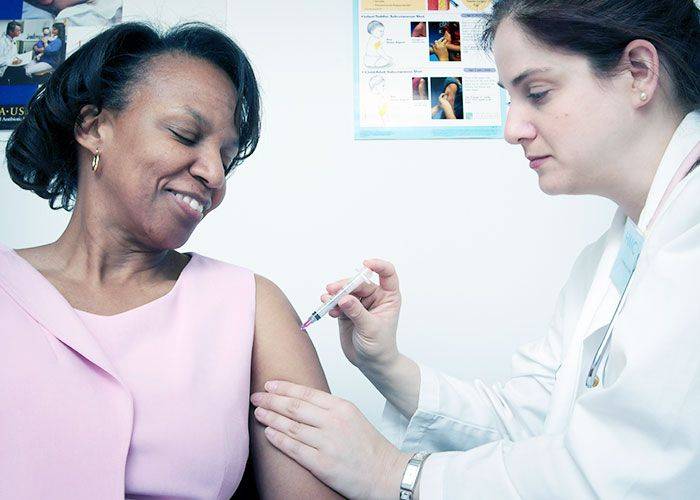 Healthy & Happy Patients
Our Satisfied Patients
Adams County Regional Medical Center continues to move towards a more patient centered approach where you will receive your care in a clean comfortable welcoming environment.