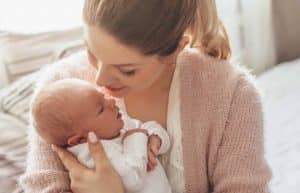 March 25 - Adams County Regional Medical Center (ACRMC) will soon offer obstetrics and gynecology (OB/GYN) in collaboration with Highland Health Providers.
Working together, this partnership brings local women greater access to comprehensive, high-quality, and affordable healthcare to women at every stage of life.
"Adams County Regional Medical Center has a strong focus in advancing women's healthcare in our region, and we are excited to be taking this natural next step," said Alan Bird, Chief Executive Officer of ACRMC. "Growing our women's health service line ensures a healthy future for our community, preserves quality healthcare and integrates care so our patients have a superior, patient-first experience."
"We share a long tradition of delivering high-quality women's healthcare with a focus on clinical excellence, patient education, and personalized care. We are confident that by collaborating with Highland Health Providers, we can sustain and expand our community's access to care," said Rachel Cummings, Chief Nursing Officers of ACRMC.
"We are excited to bring comprehensive women's health coverage to this area. In addition to providing diagnosis and treatment for gynecological needs, we will also be expanding routine obstetrics care to expecting mothers who otherwise had to travel many miles for that care. We are privileged to offer these services here," stated Highland Health Providers' Executive Director, Michael Alden.
Highland Health Providers is a Federally Qualified Health Center committed to providing quality medical care to the medically underserved individuals from Highland County and surrounding areas.
Beginning May 2021, Adams County Regional Medical Center and Highland Health Providers will offer full continuum women's health care at the ACRMC Family Medicine in Winchester, Ohio. While expecting mothers will deliver at Highland District Hospital, routine, pre-delivery obstetrics care, general women's care for those in all phases of life, preventative care, and evaluations for common surgical care needs will occur at ACRMC and the ACRMC Family Medicine clinic located in Winchester.
Information on how to schedule appointments will be released at a later date.