Schedule
Your Health Fair Today
Regular exams and screening tests are an important part of preventative healthcare, which is why Adams County Regional Medical Center would like to partner with your business or organization to provide an Employee Health Fair at your business location. To schedule your Employee Health Fair, please call 937-386-3004 or email jmfrancis@acrmc.com.
Available Screenings
Employee Screening - $25.00
A1C - A blood test for type 2 diabetes and pre-diabetes. This test measures one's average blood glucose, or blood sugar, level over the past 3 months. *
Glucose - A blood test that screens for diabetes by measuring the level of glucose (sugar) in a person's blood. Normal blood glucose level (while fasting) range within 70 to 99 mg/dL (3.9 to 5.5 mmol/L). Higher ranges could indicate pre-diabetes or diabetes.*
Lipid - A blood test that measures fats and fatty substances used as a source of energy by one's body. Lipids include cholesterol, triglycerides, high-density lipoprotein (HDL), and low-density lipoprotein (LDL). *
Blood Pressure - A test that measures the pressure in one's arteries as one's heart pumps. One might have a blood pressure test as a part of a routine screening for high blood pressure (hypertension).
Balance - Balance tests are a group of tests that check for balance disorders. A balance disorder is a condition that makes one feel unsteady on your feet and dizzy. Dizziness is a general term for different symptoms of imbalance.
Hand Strength - A test that measures the hand for the maximum force/tension generated by one's forearm muscles. Also, as a general rule individuals with strong hands tend to be strong elsewhere, so this test is often used as a general test of strength.
Bone Density - A test to check how strong your bones are by measuring a small part of one or a few of them. The results can help your doctor know how you can treat or prevent bone loss and fractures.
Ergonomic Risk Assessment - An objective measure of the risk factors in your work environment that may lead to musculoskeletal disorders or other injuries.
Additional Screening - $10.00
Prostate Specific Antigen (PSA) Test - A test that measures the levels of PSA in the blood. PSA is a substance made by the prostate. The levels of PSA in the blood can be higher in men who have prostate cancer. The PSA level may also be elevated in other conditions that affect the prostate. *
Industrial/Occupational Wellness Program
Employer Based Wellness Program - The ACRMC Industrial/Occupational Wellness Program offers a customized wellness program for employers that includes: DOT physical or Annual Health Screening, Return to Work Evals or Pre-Employment Evals, Instant Drug Testing, DOT /Non-DOT, DOT (automatic 5 panel), Functional Capacity Exam Asbestos Examinations, Pulmonary Function Test, Breath Alcohol Testing, CBC, CMP, Hemoglobin & A1c, 2 View Chest and Spine X-ray, EKG, TB Test, Flu Shot, Tetanus Shot, and Hepatitis B Immunization. Prices will vary.
*Indicates the tests that will be administered at ACRMC located at 230 Medical Center Drive, Seaman, Ohio 45679. Employees will be given a voucher to receive the tests that are administered at ACRMC. Vouchers can also be used for individuals that are not able to make the scheduled date or time (If an employee is not able to attend the scheduled health fair at their place of employment, a voucher will be provided for the following screenings: Lipid, Glucose, A1c and PSA.)
Depending on the size of your organization, Adams County Regional Medical Center can provide onsite blood testing.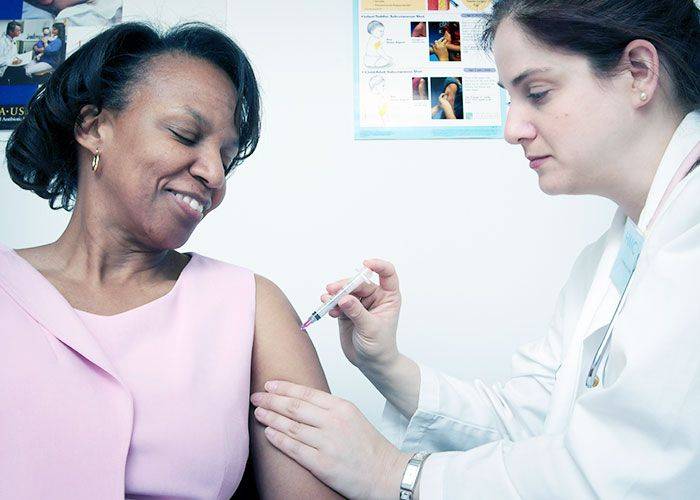 Healthy & Happy Patients
Our Satisfied Patients
Adams County Regional Medical Center continues to move towards a more patient centered approach where you will receive your care in a clean comfortable welcoming environment.