A Few Words
About Cardiology
Adams County Regional Medical Center is proud to offer advanced cardiovascular care in collaboration with UC Health and the University of Cincinnati Heart, Lung & Vascular Institute. Working together, our cardiovascular program provides expert physicians, advanced nurse practitioners and sub-specialty care providers in the fields of preventive/general cardiology, interventional cardiology, electrophysiology, cardiopulmonary and vascular health. 
UC Health is nationally recognized for its discoveries and contributions in cardiovascular and pulmonary research and care. They pride themselves in transforming their expert insights into real treatments that improve the quality of life in their patients. Through their integrated, groundbreaking and patient-centered clinical research programs, they offer our patients the most successful and advanced therapies which are not widely available.
Together, Adams County Regional Medical Center and UC Health offer the full continuum of care for our patients – 7 days a week, 365 days a year.
Consultations
Cardiology consultations are available within the following hospital units:
Inpatient units
Observation units
Outpatient clinic
Emergency Department
Telehealth services are also available. Our telehealth programs allow the option of providing safe and secure healthcare without requiring our patients to leave their communities or homes.
Cardiology Clinics
Outpatient Cardiology Clinic
Electrophysiology Clinic, focusing on heart rhythm disorders and electro-mechanical interventions
Cardiopulmonary
Our Cardiopulmonary Department offers state-of-the-art inpatient and outpatient care. Our department is staffed by highly-trained, dedicated respiratory therapists licensed by the state of Ohio. Under the direction of a physician, they are prepared to evaluate, treat, and care for those patients having cardiopulmonary health issues in an effort to achieve the highest level of heart and lung health possible.
In the Cardiopulmonary Department, we treat patients suffering from COPD (Chronic Obstructive Pulmonary Disease), asthma, bronchitis, emphysema, pneumonia, and lung cancer. We also provide quality care to cardiac or heart patients, accident victims, pediatric patients, and stroke patients.
We provide the following outpatient services:
Pulmonary function testing (PFT)

A test that shows how well the lungs are working, measuring lung volume, capacity, rates of flow, and gas exchange.
Heart monitoring via Holter device (24 and 48 hours)

A small, battery-powered medical device that measures your heart's activity, such as rate and rhythm.
Cardiac event monitoring (up to 30 days)

A portable device is used to record your heart's electrical activity when symptoms emerge. This device records the same information as an electrocardiogram (ECG), however for longer durations of time.
Electrocardiogram (EKG)

A test that records electrical activity of your heart through electrode patches attached to the chest, arms and legs (skin)
 Imaging
Echocardiogram (ECHO)

A specialized type of ultrasound for your heart, which uses sound waves (ultrasound) to produce images of your heart. An ECHO allows the sonographer to perform a thorough examination of the heart structures, its function, and its blood flow

Available Monday-Thursday
Procedures
Stress testing (utilizing adenosine, treadmill, and/or nuclear medicine)
Electrical Cardioversion

A procedure in which an electrical shock restores normal sinus rhythm.
To Schedule an Appointment or to Receive Additional Information Regarding our Cardiovascular Services, Please Call 937-386-3451.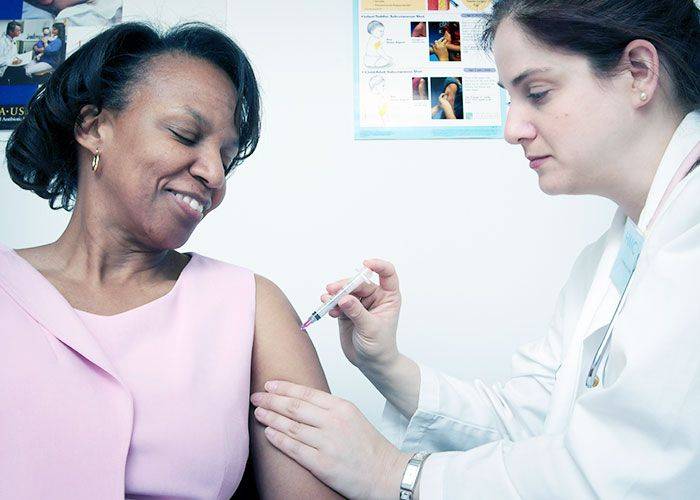 Healthy & Happy Patients
Our Satisfied Patients
Adams County Regional Medical Center continues to move towards a more patient centered approach where you will receive your care in a clean comfortable welcoming environment.