About Our
Cardiac Pulmonary Rehabilitation Program
Our Cardiac Rehabilitation Department combines education, exercises and helpful support to assist patients in regaining their stamina and confidence after a cardiac event. This revolutionary program is designed for patients who have experienced a heart attack, undergone bypass surgery, angioplasty, stent insertion, valve replacement, heart transplant or experienced stable angina. These patients may be deemed at high risk for the development of heart problems due to diabetes, hypertension, obesity or arteriosclerosis.
The 3 Phases of Cardiac Rehab
Phase I begins during the patient's stay in the hospital. This phase focuses on helping patients with immediate recovery and progress toward a low level of activity.
Phase II is completed in the ACRMC Cardiac Rehab department where the rehabilitation focuses on assisting the patient regain their independence through exercise and education. Patients are scheduled for three days a week for up to twelve weeks. Patients wear a wireless heart monitor during exercise sessions and are closely monitored by our staff and a cardiac rehabilitation nurse. The nurse works with the patients' physician. The program's medical director customizes the program to fit each patient's unique needs and goals.
Phase III allows the continuance of the exercise program in the comfort and security of ACRMC's Fitness Center. Patients are no longer required to wear a heart monitor during exercise but a registered nurse continues to oversee the program and progress. Patients are, however, required to wear a heart monitor during one session every 3 months. A progress report is then sent to the patient's physician. This phase of cardiac rehabilitation offers patients the support needed to effectively transition from the more intense phases of rehab to continuing their fitness goals on their own.
Pulmonary Rehabilitation 
Our Pulmonary Rehab Program is designed to help patients with chronic lung problems such as COPD, emphysema, chronic bronchitis, asthma, bronchiectasis and pulmonary fibrosis. We offer education and supervised exercise sessions that are designed to support patients in managing their symptoms and improving exercise tolerance on their own. Through a team of health professionals, pulmonary rehab provides patients with essential information and support to meet the day-to-day challenges of living with a chronic lung disorder.  
Patients are scheduled three days a week for eight weeks. After completing the eight-week program, a maintenance exercise program (Phase III) is available for patients who want to continue exercising in the comfort and security of the ACRMC fitness center.  
How do I get started?
Patients must have an order from their medical provider to begin the Cardiac Rehabilitation Program. Medical insurance plans may cover a large percentage of the cost of the program if a physician decides a patient is an appropriate candidate for rehabilitation.
When a patient is referred for cardiac rehabilitation, our highly trained staff will begin an individualized period of testing and evaluation to design each patient's personal exercise program.
If you are interested in Cardiac rehabilitation or would like more information, please contact the Adams County Regional Medical Center Cardiac Pulmonary Rehab Department at 937-386-3311.
Cardiac Pulmonary Rehabilitation 937 386 3311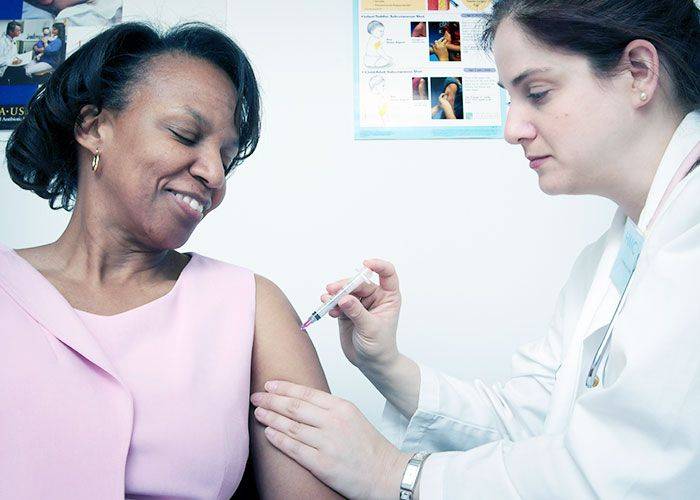 Healthy & Happy Patients
Our Satisfied Patients
Adams County Regional Medical Center continues to move towards a more patient centered approach where you will receive your care in a clean comfortable welcoming environment.