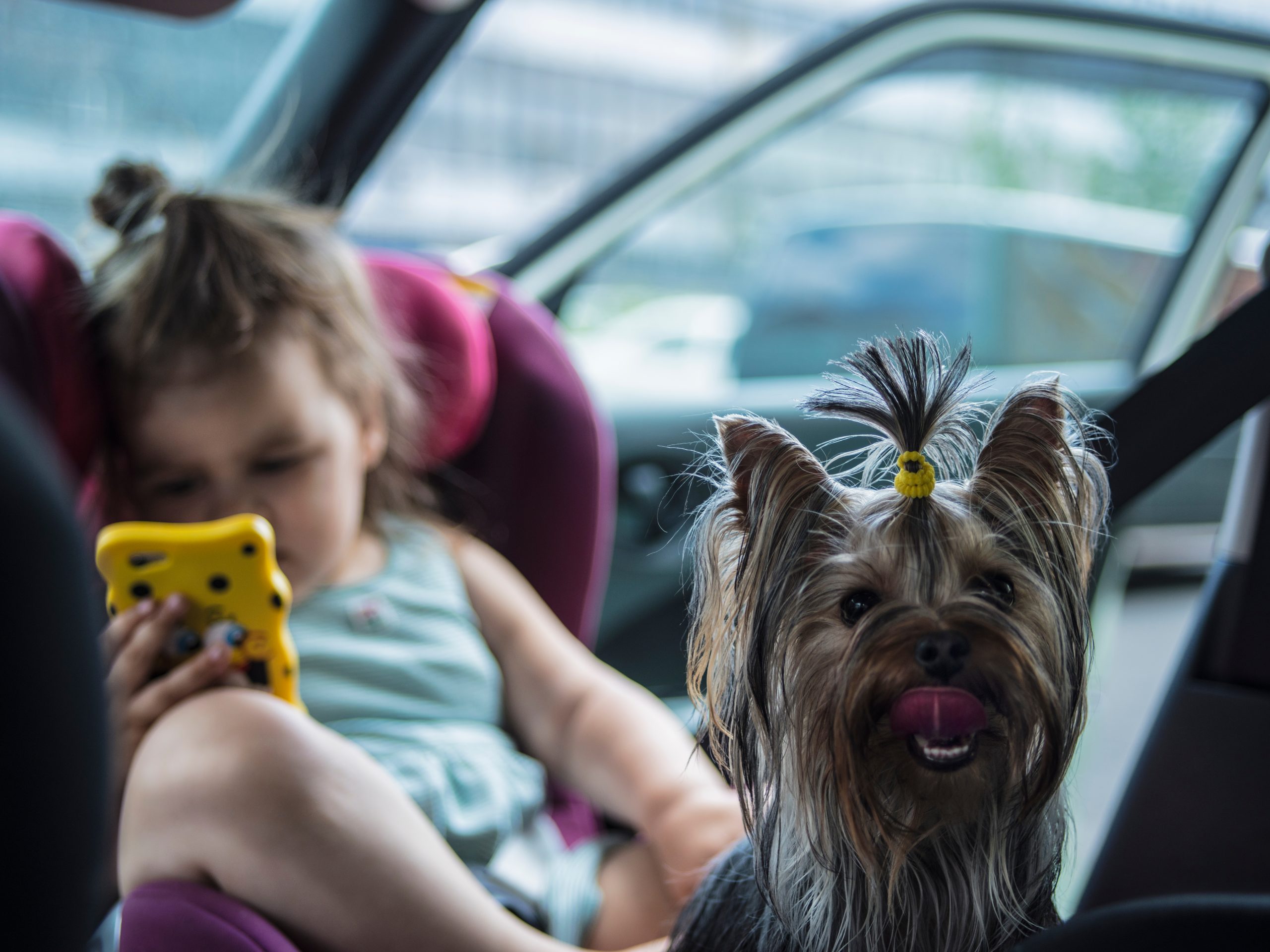 Leaving a child, disabled person or pet locked in a car is NEVER safe, even just for a few minutes. Each year, dozens of children and untold numbers of pets left in parked vehicles die from hyperthermia, which occurs when the body absorbs more heat than it can handle. Hyperthermia can occur even on a mild day with temperatures in the 70s. Studies have shown that the temperature inside a parked vehicle can rapidly rise to a dangerous level for children, pets, and adults. Leaving the windows slightly open does not significantly decrease the heating rate. The younger the child, the more severe the effects because their bodies have not developed the ability to regulate their internal temperature efficiently.
Adams County Regional Medical Center (ACRMC) and the Humane Societies of Adams and Brown counties are working closely with the National Highway Traffic Safety Administration (NHTSA) to remind parents, pet owners, and caregivers about the dangers of vehicular heatstroke. Make sure it doesn't happen to your family: before walking away from your vehicle, Look Before You Lock.
In 2021, there were 23 preventable deaths of children in vehicles. In 2020, there were 25 deaths. These numbers were down considerably from 53 deaths per year in 2018 and 2019. Families staying home during 2020 and 2021 may have contributed to this decline.
"On average last year, two children per month died from heatstroke after climbing into or being left or forgotten in a vehicle. It's important to tell children not to play in or around a car. As adults, we're responsible for keeping vehicles locked and keys out of reach," said Rachel Cummings, Chief Nursing Officer of ACRMC. "Parents and caregivers: never leave children or an animal in the car. Whether the car's running or not—even if the windows are cracked—it's a dangerous choice that can quickly lead to disaster, no parent or caregiver thinks they could forget their child or animal in the car, but it happens. So instead of thinking it can't happen to you, Look Before You Lock to make sure it never does."
Sadly, the 'forgotten' circumstance accounts for about half of all child heatstroke fatalities. In approximately half of these situations, the child was being taken to either childcare or preschool. The children are usually younger than one—possibly asleep or quiet in the back seat. A change in routine is also a common factor in many of these preventable tragedies. For this reason, make it a habit to Look Before You Lock every time you leave your vehicle. It takes just a moment to check the back seat—a simple step that will save lives.
A child's body temperature can rise five times faster than an adult's, and heatstroke can occur in outside temperatures as low as 57 degrees. On an 80-degree day, a car can reach deadly levels in just 10 minutes.
ACRMC and the local humane societies urge all parents, pet owners, and caregivers to do these three things to help prevent child and animal heatstroke:
Make it a habit to look in the back seat EVERY time you exit the car.
NEVER leave a child or an animal in a vehicle unattended, even for a short time or with the windows cracked.
ALWAYS lock the car and put the keys out of reach.
If you are a bystander and see a child or an animal in a hot vehicle:
Make sure the child is okay and responsive. If not, call 911 immediately.
If the child or animal appears to be okay, attempt to locate the parents or have the facility's security or management page the car owner over the PA system. If someone is with you, one person should actively search for the parent while the other waits at the car.
If the child is not responsive or appears in distress, attempt to get into the car to assist the child — even if that means breaking a window. Many states have "Good Samaritan" laws that protect people from lawsuits for getting involved to help a person in an emergency.
"More than half (53%) of all vehicle-related heatstroke deaths in children are caused by a child being accidentally left in the car, and 26% are from a child getting into a hot car unsupervised," said Cummings. "There is a simple way to end these avoidable deaths: please Look Before You Lock."
Know the warning signs of heatstroke in children, including red, hot, and moist or dry skin; no sweating; a strong rapid pulse or a slow, weak pulse; nausea; confusion; or acting strangely. In animals, excessive panting or difficulty breathing, increased heart and respiratory rate, drooling, mild weakness, and or stupor. If a child exhibits any of these signs after being in a hot vehicle, quickly spray the child with cool water or a garden hose — NEVER put a child in an ice bath. Call 911 or your local emergency number immediately.
For more information on vehicular heatstroke, visit www.nhtsa.gov/campaign/heatstroke.
About Adams County Regional Medical Center
Adams County Regional Medical Center is a 25-bed critical access hospital located near Seaman, Ohio, just 60 miles east of Cincinnati. Adams County Regional Medical Center is a viable and growing state-of-the-art health care facility meeting the needs of Adams County and the surrounding communities, providing a full range of services, including inpatient and outpatient amenities. Adams County Regional Medical Center is Joint Commission certified, focusing on the importance of patient care and organized functions that are essential to providing safe, high-quality care.