Our Mission
Adams County Regional Medical Center provides quality healthcare close to home.
Our Vision
To meet the community's needs, to excel at customer service and to your 1st choice for health care needs.
Who We Are
Adams County Regional Medical Center is a 25-bed critical access hospital located near Seaman, Ohio, just 60 miles east of Cincinnati. Adams County Regional Medical Center is a growing state of the art health care facility meeting the needs of Adams County and the surrounding communities, providing a full range of services, including inpatient and outpatient amenities. Adams County Regional Medical Center is Joint Commission certified, focusing on the importance of patient care and organized functions that are essential to providing safe, high-quality care.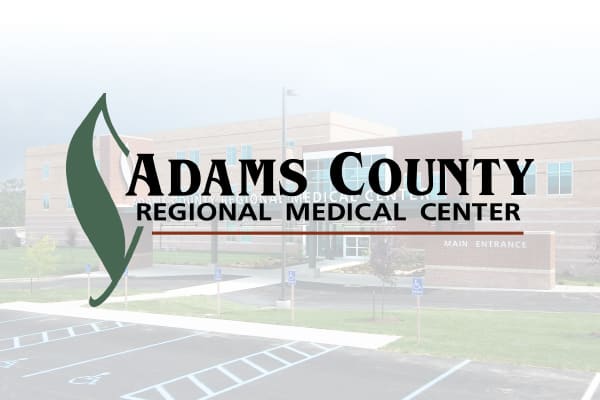 Adams County Hospital (ACH) originated in November 1948 through the support of 85% of the voters for a $250,000 Bond Issue. Thereafter, the Governor appointed a Board of County Hospital Trustees to oversee the planning of a new and innovative hospital: R. L. Lawwill, M.D., Seaman; Robert B. Ellison, M.D., Peebles; Harold Seaman, West Union; and P. Bennie Colletti, Manchester.
At the first Board of Trustees meeting in December 1948, Dr. Lawwill was elected Chairman of the Board. By March 1949, Adams County Hospital's name was created, and the decision to begin construction of the 26-bed general hospital, ACH, on the site adjacent to the county Children's Home was determined. Thirty more beds were added in 1955 to continue the expansion of the hospital, followed by 32 more in 1966. The total was then 90 beds.
There was an outpouring of support from the beloved community. Visitors brought canned goods and other commodities to help stock the hospital kitchen. The first patient was admitted to Adams County Hospital on Wednesday, September 3, 1952. The first Active Medical Staff consisted of Drs. Sam Clark, S. J. Ellison, Robert B. Ellison, Sam Gendlemen, S. B. Sonkin, Hazel L. Sproull, Robert Lawwill, Richard C. Wenrick, and W. T. LaNeave. Earle Wilks served as the first Administrator.